Can you believe that it is already September?
With the beginning of the month, it is time to return to the One Little Word Blog Hop. Thanks to
Margie
for hosting! You should have arrived here from
Brighton
. If not, check around and then see what is happening with the rest of the blogs on the list.
Things have been so busy for us lately. I've missed a couple of the blog hops, but am looking forward to trying to get back on track. This was a good month for getting back into the swing of things. This month, Ali instructed us to just take a breath and appreciate where we are right now. I could totally do that. And we were supposed to take a picture of ourselves and use some words on it. Simple.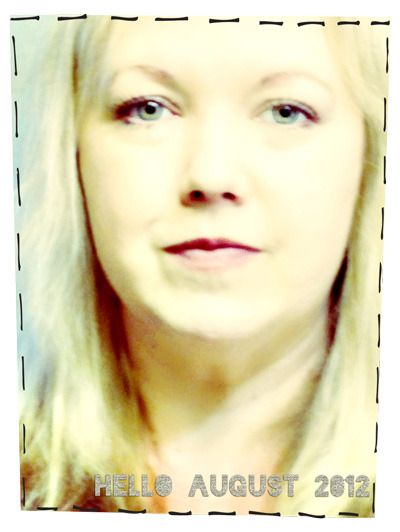 Hello typo... lol. Used Lauren Reid's placemats frame and my own bad eyesight with the alpha.
August was quite a month. Lots of changes and lots of things going on. I've signed on to be a reader for Cascadia Review... reading and reviewing poetry. Fun. Now I need to start writing it as well.
One of the fun things in August that I was beyond excited about was landing a spot on the Sissy Sparrows Creative Team! Jules and Donna (twin sisters from Australia) are such an amazing design team, and I feel so lucky to be part of all of the greatness they have going on with their products and the amazing team members. They have been at One Story Down since it opened, and I've loved their products from the start. Here are some of the layouts I've made with their yummies.
Also in August, Tim's job was coming to an end, so that had been really stressful. We found out about it back in November of last year, but things have been drawn out and postponed. He was reaching the end of the extensions, but we learned a couple of weeks ago that he has a new job to go to, so no more stress! Yay. He's going back to Key Bank, and they are excited for him to return.
We've had some lovely weather and spent a lot of time outside. We've had a lot of family time. Some time with friends. Time being creative. Time doing some fun things. And some time spent at the beach. Jessica turned 24 this week. I can't believe how fast those years have gone by. Years, months, days and hours... so unbelievably fast lately.
Breathe. It is important. It is a good thing to remember.
I'm looking forward to what September has in store for us.
Have you made time to breathe? What do you have on the horizon?
Next up is
Monica
.
The full list of participants is below. Thanks for stopping by!
Margie
http://xnomads.typepad.com
Brighton
www.simplebrighton.com
Kimberlee
http://scrapsandsass.blogspot.com
Monica
http://scrapinspired.com/category/one-little-word/
Cheri
http://cheriandrews.blogspot.com
Lisa
http://backtoallen.com/category/challenges/one-little-word/
Kara
http://iwannabemewhenigrowup.blogspot.com
Ruth
http://suburbansahm.blogspot.com
Jessica B
http://jlfbarnes.blogspot.com/
Veronica
www.veronicanorris.typepad.com
Naomi
http://poeticaperture.com/
Carolina
www.micinnamons.blogspot.com
Kelly
http://mindingmynest.com
Cindy
http://seriousplay.typepad.com
Amanda
http://scrappnbee.blogspot.com